Movie/tv News
Critical Role Preview: The Tales of Exandria #1 (Exclusive)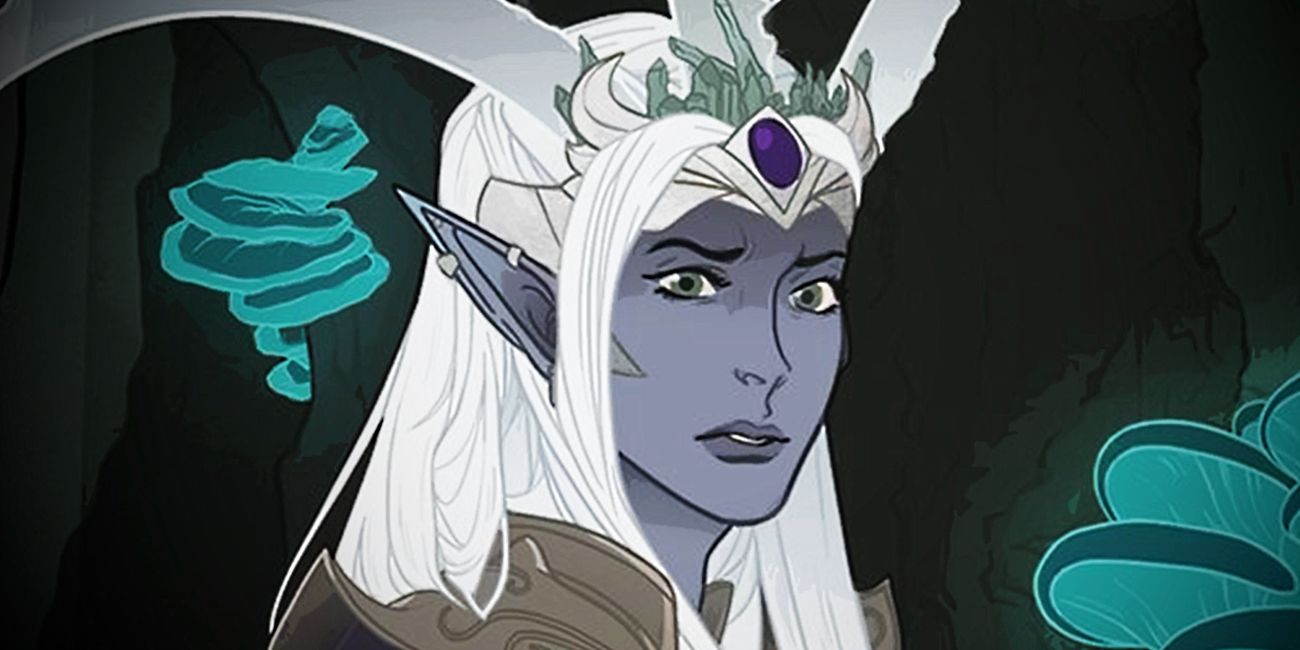 Critical Role fans are heading even deeper into the Kryn Dynasty thanks to Dark Horse's new mini-series, Tales of Exandria. Read our preview now!
With Critical Role's third campaign nearly under way, fans have a new comic mini-series to expand the lore, locations, and figures of Exandria. And to launch the brand new book, Screen Rant is pleased to offer an exclusive preview of Critical Role: The Tales of Exandria #1, courtesy of Dark Horse Comics.
The popular D&D webseries established the fictional world of Exandria, before expansion into games, animated series, and comic books made stars of the adventurer characters of the show's first two campaigns. But for these upcoming Tales of Exandria, Critical Role is shining the spotlight beyond the Vox Machina, or The Mighty Nein, to the NPCs–beginning with the unforgettable Bright Queen, otherwise known as Empress Leylas Kryn. And even if fans of the webseries or preceding comic books think they know just what to expect, the first look at the Bright Queen's story shows there are many Tales still to be told.
RELATED: New D&D Critical Role Collaboration Is Set In Exandria & Coming 2022
The goal, as outlined by Critical Role and Dark Horse, is to focus on more than just the most well known and recognizable characters from the previous campaigns. With an incredible world of NPCs, empires, dynasties, and loves both famed and forbidden to choose from, it only seems right to allow for new stories, as well. That seems to be the explicit purpose for the new Tales of Exandria line, with the "first" mini-series focused on Leylas Kryn, who entered the lore during the Mighty Nein campaign. The mini-series is written by Eisner Award winner Darcy Van Poelgeest (Little Bird), and illustrated by CoupleofKooks, with covers by Helen Mask, and creative consultation with Critical Role star and Dungeon Master, Matthew Mercer.
With Leylas Kryn at its heart, readers know to expect a centuries-long epic story of love, power, and reincarnation. But as can be seen in our first preview of Tales of Exandria #1, there is another twist guaranteed to hook fans. Take a look at the pages, along with the official synopsis of the mini-series, below:
Leylas has spent multiple lives in her pursuit to assemble the Luxon. With her eternal lover Quana at her side, she will stop at nothing to use its power to bring a Golden Age to the people under her rule. When what seems to be the final piece of the Luxon appears nearby, Leylas sends Quana to collect it… with consequences that may threaten the entire Kryn Dynasty!
The new mini-series arrives from Dark Horse alongside Critical Role's third campaign debuting October 21, as always, on Twitch and YouTube every Thursday at 7PM Pacific. The company is also partnering with Cinemark Theatres to broadcast the first episode of Campaign 3 in theaters across 20 American cities. Those interested can either head to the official Critical Role/Cinemark website, or reserve tickets in the Cinemark App.
Critical Role: Tales of Exandria #1 arrives wherever comic books are digitally or physically sold.
MORE: Life Is Strange: True Colors Announces Critical Role Partnership
The Eternals' Secret Origin Could Explain Why They Didn't Stop Thanos
About The Author
Share this news on your Fb,Twitter and Whatsapp