Movie/tv News
Alanis Morissette Criticizes HBO Doc Jagged As Salacious & Reductive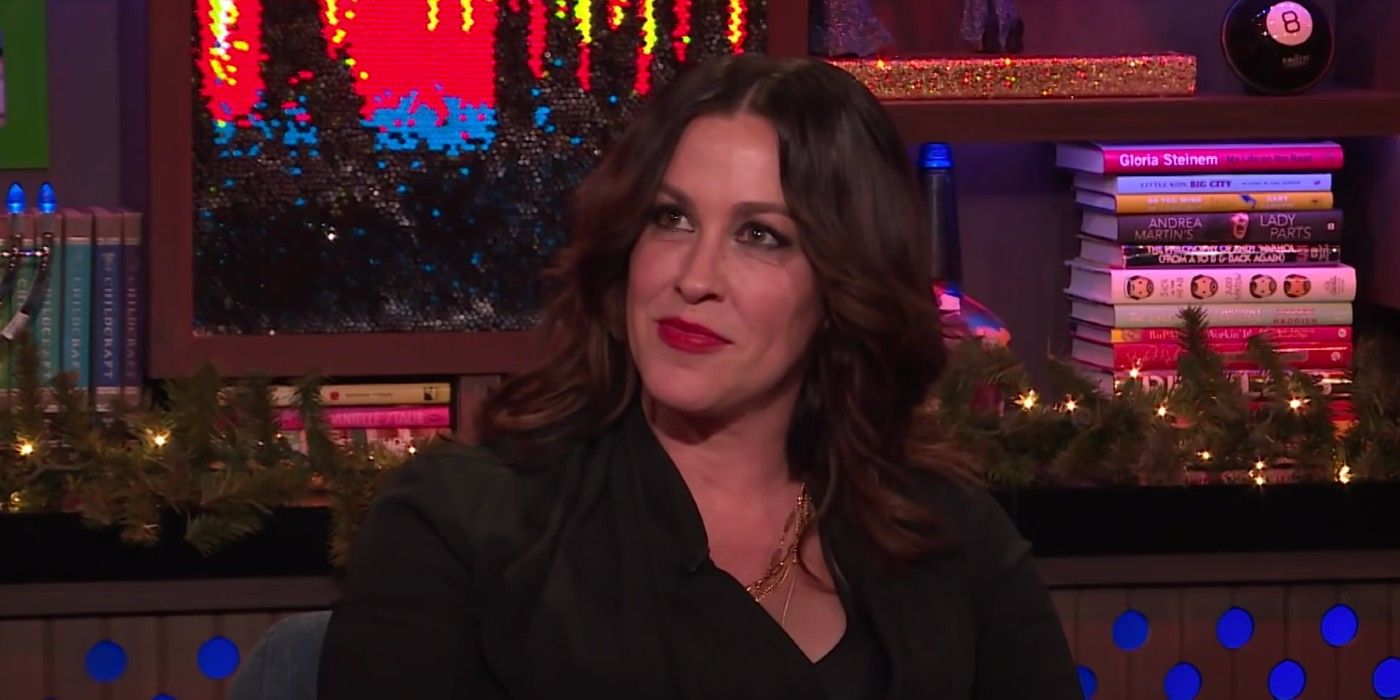 Canadian superstar musician Alanis Morissette criticizes HBO for new documentary Jagged, based on the making of her hit record, Jagged Little Pill.
Canadian superstar Alanis Morissette has spoken out and criticized the HBO documentary, Jagged, that follows her early career and rise to fame. The singer shot to public attention in 1995 with her internationally released major label debut, "Jagged Little Pill." The album became a global sensation and made Morissette a household name in the world of alternative rock and one of the most popular recording artists of the '90s. Regularly cited as one of the greatest albums of the 1990s, "Jagged Little Pill" continues to enjoy popularity, has enjoyed two successful re-releases, and has sold 33 million copies worldwide. The Canadian star has released 6 studio albums since, and, in addition, Morissette has also worked as an actress, appearing on popular and successful TV shows such as Curb Your Enthusiasm and Sex and the City.
Morissette began her career as a professional musician in 1991 at the age of 17 with the release of her debut record, Alanis. The record was a dance-pop album only released in Canada and was followed by a similar sounding sophomore effort, Now Is the Time, in 1992. Neither album was a big commercial success, and this led to Morissette's decision to reinvent her career, with a darker, rockier sound. She teamed up with songwriter and producer Glen Ballard and worked on an experimental style, as well as more personal lyrics, that would shape her record-breaking third studio album. 
Related: 10 Best Musician Acting Debuts Of All Time
The enduring legacy of Jagged Little Pill is such that HBO commissioned the documentary Jagged, detailing Morissette's life and career at the time. However, according to THR, the Ottawa native has unexpectedly spoken out against the documentary, labeling it salacious & reductive. She accuses HBO of misleading her over the direction the movie would take, and has refused to support its release. The Washington Post was the first to report that the star would not be attending the Toronto International Film Festival screening of the movie, and following an interview with THR, the 47 year old had the following to say:
"I was lulled into a false sense of security and their salacious agenda became apparent immediately upon my seeing the first cut of the film. This is when I knew our visions were in fact painfully diverged. This was not the story I agreed to tell. I sit here now experiencing the full impact of having trusted someone who did not warrant being trusted. I have chosen not to attend any event around this movie for two reasons: one is that I am on tour right now. The other is that, not unlike many "stories" and unauthorized biographies out there over the years, this one includes implications and facts that are simply not true."
After a feature film appearance in Kevin Smith's Dogma, originally entitled God: The Movie, as well as the documentary Sensitive: The Untold Story, Alanis is clearly no stranger to being in front of the camera, but this is still likely to be a fresh and unnerving experience for the singer. It is also worth noting that this is not the first time the outspoken singer has been at the center of controversy. The song "You Oughta Know" on Jagged Little Pill remains controversial to this day, as a raw, angry, expose of an ex-boyfriend whom Morissette has continued to refuse to name.
Following a successful Jagged Little Pill stage adaptation in 2018, as well as a 26th anniversary tour that Morissette is currently in the midst of, this recent revelation is bound to thrust the seminal album back into public consciousness once again. Of course, while it may not rank among some of the best music documentaries currently available, Alanis fans will no doubt be keen to watch the documentary in spite of her comments. However, they should be clear about the singer's dissatisfaction with the movie, and that it is not, in her words, the story she agreed to tell, nor the full story of Jagged Little Pill.
More: The Best Documentaries of 2020
Source: THR
90 Day Fiancé: Andrei's Offensive Language Finally Acknowledged By TLC
About The Author
Share this news on your Fb,Twitter and Whatsapp