Movie/tv News
KUWTK: Kylie Jenner Knows Sex of Second Baby But Won't Share Publicly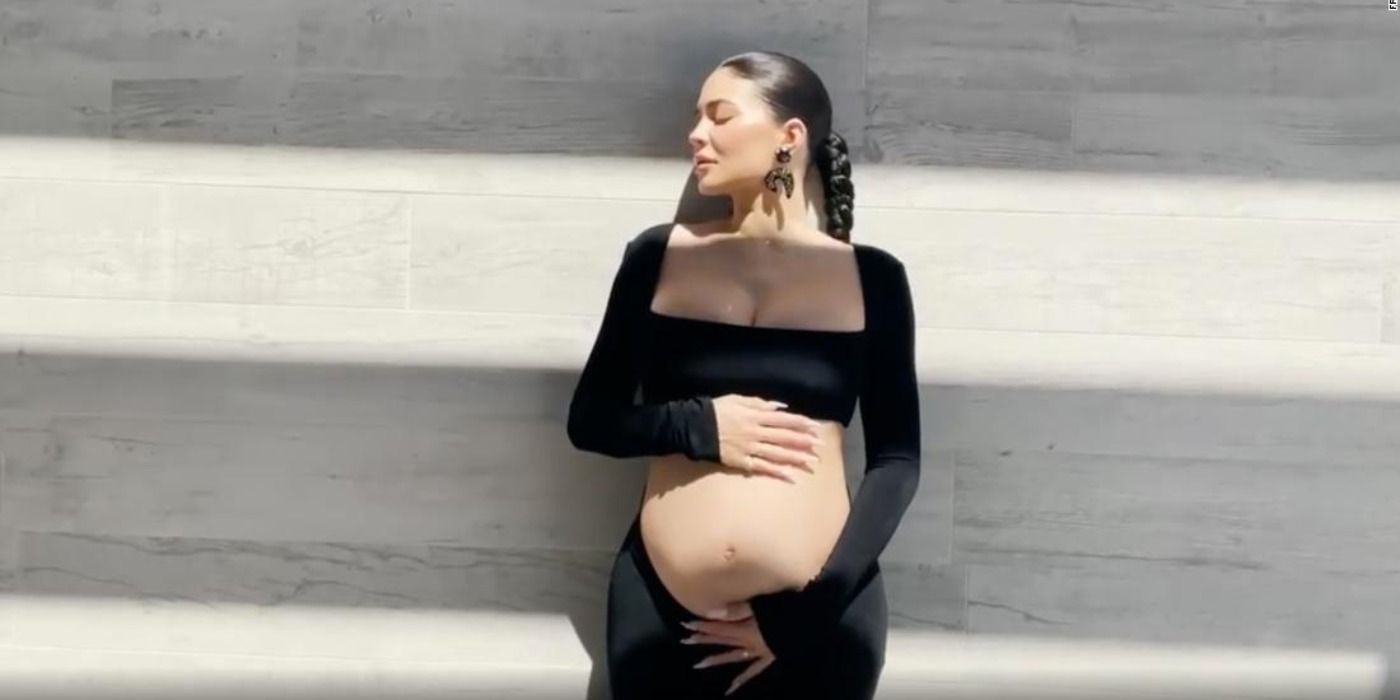 Kylie Jenner is jeeping it tight-lipped when it comes to her second baby's sex. The KUWTK alum plans on keeping the sex a secret for now.
Keeping Up With The Kardashians alum Kylie Jenner reportedly knows the sex of her second child but is not sharing the news publicly. Earlier this month, Kylie announced she was expecting her second child after weeks of speculation. Her mother, Caitlyn Jenner, accidentally let the news split to a fan that Caitlyn is expecting her nineteenth grandchild back in August. Shortly after Caitlyn's slip-up, her eldest son, Burt Jenner, announced he was expecting his third child.
While Kylie thought this announcement took the attention off of her, several reputable news outlets revealed Kylie was, in fact, pregnant with her second child, with whom he is expecting with her on-and-off boyfriend, Travis Scott. A few weeks later, Kylie confirmed the news herself on Instagram by sharing a video of herself finding out she was pregnant and telling some of her family members. She also showed off her growing baby bump during New York Fashion Week while she was out and about.
Related: KUWTK: Pregnant Kylie Jenner Pulls Out Of Her 2021 Met Gala Appearance
A source told People that the 24-year-old knows the sex of her unborn child but is choosing to keep this detail to herself for now. Even though Kylie, who skipped the VMAs, is choosing to be more open about her pregnancy this time around, she still wants to keep the sex a secret. Since the beauty mogul is no more than a few months along, she wants to leave one part of her pregnancy a mystery to the public. Following their baby announcement, Kylie, her boyfriend Travis, and their 3-year-old daughter Stormi, all headed to Houston to visit his family. The insider revealed that they "spent the weekend in Houston with Travis' family," and that Kylie "enjoys being with his family."
They also said that Kylie has "doing well" despite all her business endeavors, including her new line of baby products. Kylie, who is already having pregnancy cravings, used her news to her advantage as she recently announced a new line, which was aptly named Kylie Baby. The line will feature products such as bubble bath, body lotion, shampoo, and conditioner. While the production of the new line has made it difficult to find time in the day to sleep, Travis has been there every step of the way. "Travis has been helping out with Stormi," the source continued."He is a great dad and makes Kylie proud." Kylie and Travis are doing better than ever since she discovered she was pregnant.
Even though Kylie is keeping the sex of her second child secret, for now, she will likely announce it soon in an over-the-top type of way. The Keeping Up With The Kardashians alum is excited to tell her fans the big news once she feels ready to do so.
Next: KUWTK: Kylie Jenner Confirms Pregnancy with Instagram Video
Source: People
Fantastic Beasts 3 Is Paying Off A Deathly Hallows Dumbledore Line
About The Author
Share this news on your Fb,Twitter and Whatsapp