Movie/tv News
DWTS: Keo Motsepe Reveals Dream Celeb Partner in Exclusive Interview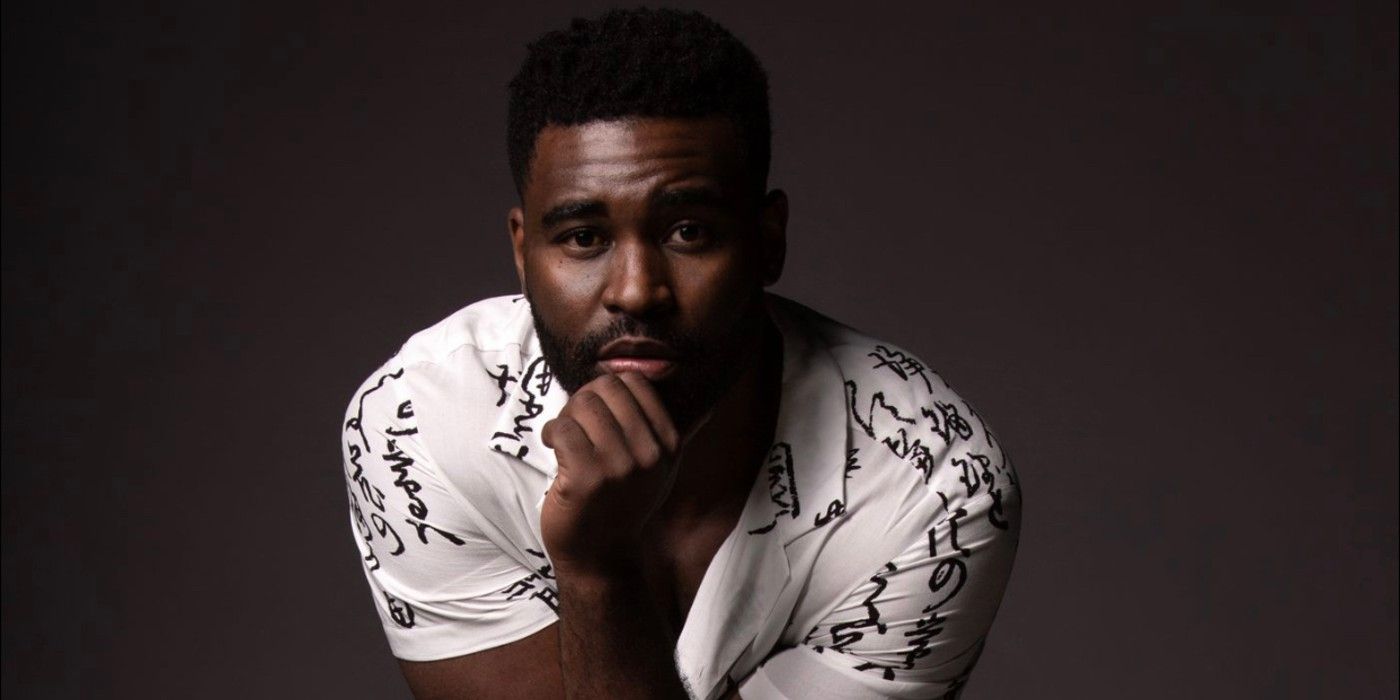 Dancing With The Stars professional dancer Keo Motsepe would love to be paired with a certain famous actress and perform a popular sitcom "routine."
After waltzing and quick-stepping with a variety of celebrities on Dancing With The Stars, professional dancer Keo Motsepe revealed which actress he dreams of being paired with. Since joining the cast in 2014, the South African native has been partnered with quite the assortment of famous faces, including Full House's Jodie Sweetin and Harry Potter's Evanna Lynch. In an exclusive Screen Rant interview, Keo shared who he hopes is on the other side of the door–and which famous "routine" he intends to do–if he's called back for season 30.
Keo, who made DWTS history as the first Black pro dancer, enjoyed a different experience with each woman. In season 27, Keo and Evanna advanced to the final three, which was the furthest he ever made it in the competition. The two boasted a great chemistry on and off the dance floor. Meanwhile, other partners like season 21's Chaka Khan and season 20's Charlotte McKinney proved to be a challenge. Keo deemed Chaka his worst pairing. He was forced to adjust his entire schedule since she didn't begin her work day until 11pm. As for Charlotte, she was not a fan of rehearsals, which are a large part of the process. Both ladies were sent home relatively early.
Continue scrolling to keep reading
Click the button below to start this article in quick view.
Related: DWTS: Keo Motsepe Reveals His Worst Celebrity Dance Partner
When asked by Screen Rant who he'd love to work with on DWTS, Keo didn't hesitate to say Courteney Cox, best known as Monica Geller on the hit show Friends. "I think she'd be phenomenal," said Keo. "I think the show should have her. They just did the reunion, so that would be great for her to do the show. That would be amazing, and I would love to dance with her. That would be an honor." If Keo was to be matched with Courtney, he already has one of their dances planned out. "We could do the dance she did with Ross on the show," Keo said, referring to "The Routine" that she and David Schwimmer hilariously performed in a New Year's episode. "That would be so cool." If producers are unable to cast Courteney, Keo said he'll gladly settle for Jennifer Aniston/Rachel Green.
In Keo's opinion, the DWTS journey doesn't begin when he gets the call from producers. "It's as soon as the handle turns and you lock eyes with your partner," he said. "That's when your journey starts, literally." Keo compared the anticipation of waiting to meet his partner with waiting to hear what song is going to play next at the club. "I never have expectations because you never know what song is gonna play. You never know which partner is gonna walk through the door," he said. "You might have a partner and you guys are the funny couple, joking and bantering with each other all the time. You never know which chemistry you're gonna have. You just have to be yourself. And whoever walks in, they're going to bounce off your energy."
A lot remains up in the air regarding season 30, including the premiere date and which pro dancers are returning. Some, like Artem Chigvintsev, know all too well that nothing is guaranteed. Artem was unceremoniously told by DWTS producers that he would not be returning only a few days before the season 28 cast was announced. Regardless, Keo is getting physically and mentally prepared to take part in the milestone season of Dancing With The Stars, hopefully with a winning partner that can help him reach that coveted Mirrorball Trophy.
Next: Dancing With The Stars: What to Expect From Season 30 This Fall
90 Day Fiance: Natalie Reveals Attractive New Look After Weight Loss
About The Author
Share this news on your Fb,Twitter and Whatsapp