Movie/tv News
Evil Dead: The Game's New Gameplay Trailer Narrated By Bruce Campbell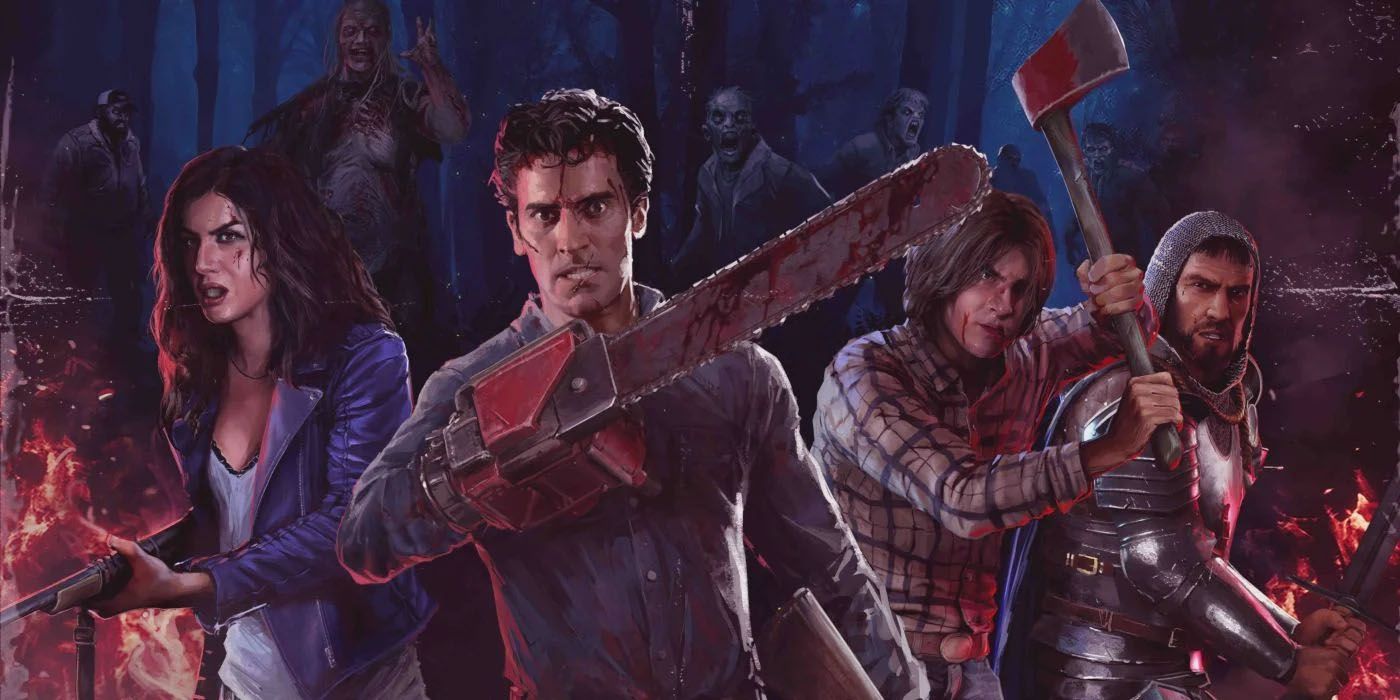 During today's Summer Games Fest, players were treated to a new Evil Dead: The Game trailer narrated by franchise star and cult icon Bruce Campbell.
80's horror fans just got a look at some impressive gameplay footage for Evil Dead: The Game at today's Summer Games Fest livestream narrated by Ash himself, Bruce Campbell. The rugged geek cult icon is well-known for his starring role in Sami Raimi's original Evil Dead trilogy, as well as the recent Starz TV series, Ash Vs. The Evil Dead.
Last year, it was announced that Evil Dead would be getting its own survival horror game in similar vein to Friday The 13th: The Game, with Bruce Campbell himself teasing at its existence before developer Saber Interactive and publisher Boss Team Games formally announced it at The Game Awards 2020. Players will step into the role of Ash Williams and other characters from the Evil Dead series as they work to stop a demon army from taking over the world – or take control of the sinister Kandarian Demon to take them out one by one.
Related: Among Us New Map & Hide and Seek Mode Revealed At Summer Games Fest
Fans got to see more of Evil Dead: The Game in action at Summer Games Fest event, courtesy of a brand-new gameplay trailer (which can now be seen on YouTube). It begins with Ash leading his small band of heroes into action against the dark forces as Bruce Campbell explains how players can work to either save the world by collecting pages of the Necronomicon and seal the Kandarian Demon away or plunge it into darkness as the evil one himself – though he naturally discourages this second option in his usual tongue-in-cheek way. All the while, Ash shows off the game's combat by firing off shotguns and performing brutal close-up attacks with his iconic hand-mounted chainsaw. On the more sinister side of the coin, the Kandarian Demon can possess NPCs to "scare those goody-two-shoes to death, literally" across classic locations from the Evil Dead films like the creepy log cabin and surrounding forest from the first film.
Bruce Campbell is no stranger to video games, having voiced the narrator/hint character in the three video game adaptations of Sam Raimi's Spider-Man series – which he cameoed in as different roles for each film. Meanwhile, Ash was once rumored to be a guest fighter in Mortal Kombat 11 before Evil Dead: The Game's announcement (though this would later be disproven by Campbell), as well as featured as a playable character alongside other horror icons in Dead By Daylight.
Hearing Bruce Campbell narrate the gameplay trailer for the upcoming Evil Dead: The Game with his classic snarky bravado is a treat for fans of the franchise, and the game itself looks to be a solid survival horror title filled with varied gameplay and fanservice. Players brave enough to take on the Kandarian Demon will get their chance to "experience the horror" themselves when Evil Dead: The Game launches sometime later this year.
Next: Summer Game Fest 2021 Kickoff Live: Every Reveal & Trailer
Source: YouTube
Pokemon Go: How To Find (& Catch) Shiny Whismur
About The Author
Share this news on your Fb,Twitter and Whatsapp