Movie/tv News
James Gunn Explains How Scooby-Doo Changed His Life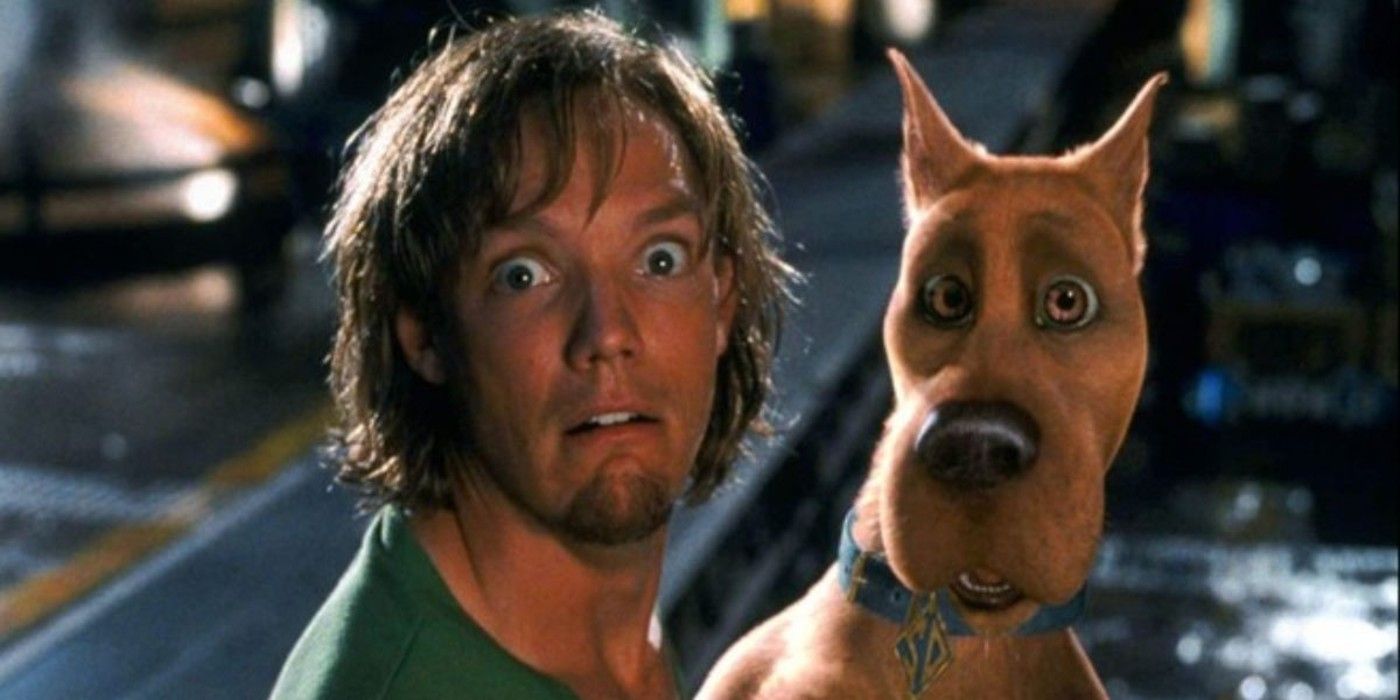 Guardians of the Galaxy & Suicide Squad director, James Gunn, explains how 2002's live-action Scooby-Doo jumpstarted his career and changed his life.
James Gunn explains how Scooby-Doo changed his life. Long before his upcoming take on The Suicide Squad or Guardians of the Galaxy, the 2002 live-action Scooby-Doo movie was one the earliest screenwriting credits to Gunn's name. Created by Joe Ruby and Ken Spears, the Scooby-Doo brand began in 1969 with the original series, Scooby-Doo, Where Are You! Featuring teenagers Fred Jones, Daphne Blake, Velma Dinkley, Shaggy Rogers, and their titular talking dog, Scooby-Doo, the Saturday-morning cartoon series followed the gang as they attempted to solve various supernatural mysteries.
The Scooby-Doo franchise has seen various animated shows, books, and video games over the years, but the gang didn't make their live-action debut until a film adaptation in 2002, directed by Raja Gosnell with a script from Gunn and story by Craig Titley. To make their transition to live-action, Scooby-Doo tapped Freddie Prinze Jr. (Fred), Sarah Michelle Gellar (Daphne), Matthew Lillard (Shaggy), and Linda Cardellini (Velma) to portray the gang and Neil Fanning as the voice of Scooby. While the critical response was largely negative, the film's box office gross was sizable enough to warrant a sequel, Scooby-Doo 2: Monster Unleashed, which was penned solely by Gunn, in 2004.
Continue scrolling to keep reading
Click the button below to start this article in quick view.
Related: Every MCU Actor James Gunn Has Cast In The Suicide Squad
Gunn went from writing Scooby-Doo as a relatively unknown filmmaker to penning the script for Dawn of the Dead two years later, followed by his directorial debut, Slither, in 2006 to his career-altering pivot to the superhero genre in 2014. Now, for Scooby-Doo's 19th anniversary, Gunn credits the film for jumpstarting his career and changing his life. In a series of tweets, Gunn recapped the roller coaster ride that was the film's early reviews, followed by the majority of reviews coming in and its performance at the box office. Read Gunn's tweets below:
It wasn't only a hit – it was, at that time – the biggest June opening for a film EVER. It was a mega-hit. And in a manner of seconds I went from being just another screenwriter to a guy with a hit & my life changed completely.

— James Gunn (@JamesGunn) June 14, 2021
The popularity of Scooby-Doo hasn't really waned much over the years, with the most recent theatrical installment, SCOOB! coming in 2020, but the COVID-19 pandemic hindered its box office performance. The animated film did, however, enjoy a successful digital release. SCOOB! delved into how Shaggy and Scooby met and provided an origin story for Mystery, Inc. The gang will also make an appearance in Space Jam: A New Legacy.
If it wasn't for 2002's live-action Scooby-Doo, Gunn may not be where he is today. His foray into the superhero genre began with an original superhero film, Super, in 2010, before helming the first two Guardians of the Galaxy movies for Marvel Studios, with a third film installment in the works for 2023, despite his public rift with Disney. His highly anticipated take on The Suicide Squad is completed and waiting to be released in August. While the live-action Scooby-Doo may not have been Gunn's best work, it was his seminal film that catapulted him into a successful career.
Next: Every James Gunn Movie Ranked From Worst To Best
Source: James Gunn
Ryan Reynolds Has Perfect Response to Fan Claiming to Have Seen His Doppelgänger
About The Author
Share this news on your Fb,Twitter and Whatsapp