Movie/tv News
Marvel's Heroes Reborn Reality Needs To Survive Beyond This Current Event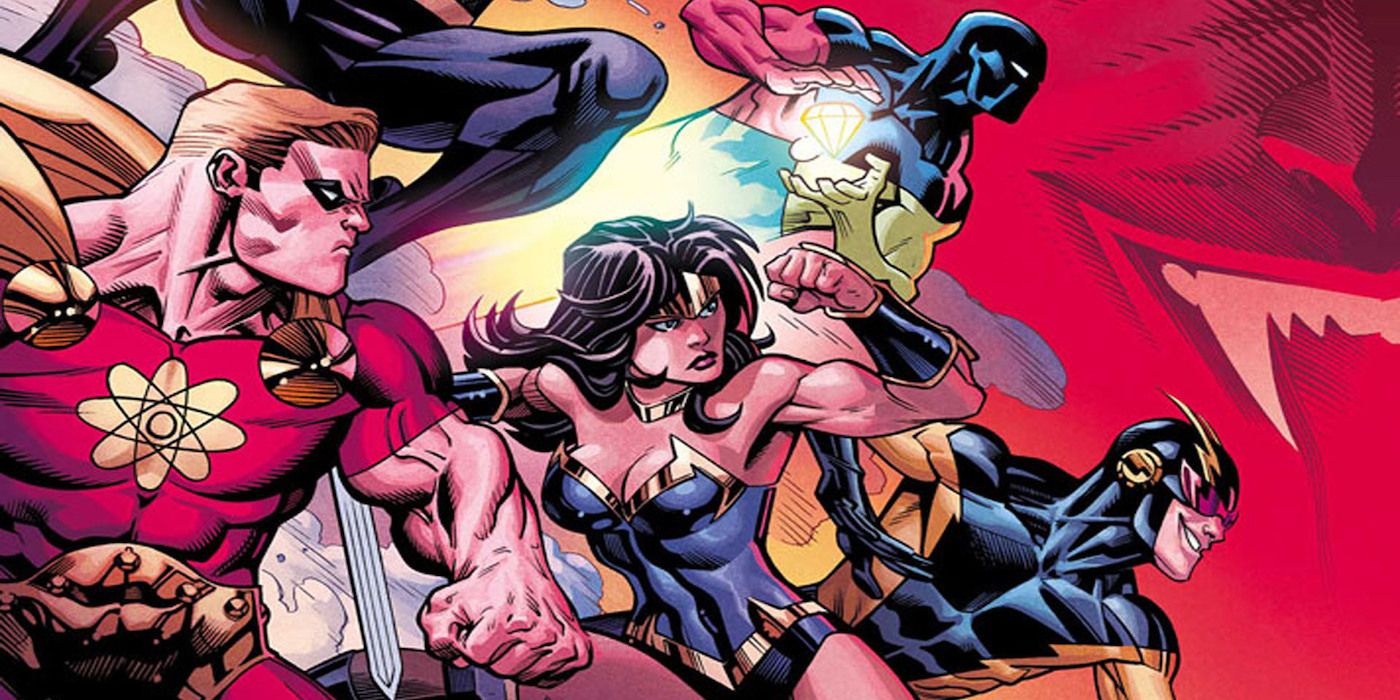 Comic book history is littered with the corpses of alternate timelines and worlds, but does Marvel's Squadron Supreme deserve to survive?
Warning! Spoilers for Heroes Reborn: Siege Society ahead!
In the long history of comics, it's more than common for characters, teams, and entire universes to be wiped from existence at the whim of creators. A flourish of the eraser, the frantic tap of a delete key, and suddenly beloved comics are removed from canon, another victim of retconning or planned obsolescence. This is potentially the fate of Marvel's Heroes Reborn series, though it doesn't have to be. 
Heroes Reborn is a collection of interconnected comics that detail a world in which the Avengers never existed. Instead, the landscape of superheroics has taken on a Silver Age tint, drawing inspiration from comics of the past to create a violent, jingoistic team of heroes called the Squadron Supreme. The new world, created by Marvel's stand-in for Satan himself, Mephisto, and shaped by none other than Phil Coulson, is a seemingly patriotic paradise where anyone who rebels or shows an inkling of remembering the world of the Avengers is quickly silenced. The only Avengers member who seems to have memories of the team is Blade, who sets out to find out exactly what is going on, and how to put this brave new world to rights. 
Continue scrolling to keep reading
Click the button below to start this article in quick view.
Related: Avengers: Everyone Who Knows Marvel's New Reality is Fake (So Far)
Heroes Reborn: Siege Society, by Cody Ziglar, Paco Medina, and Pete Pantazis, relates the story of an encounter between a team of rogues-for-hire led by Baron Zemo that includes Black Widow, Hawkeye and Ant-Man, and a faction of the Squadron Supreme led by the Batman cover band that is Nighthawk. Having drawn Zemo and the others from the shadows, the two teams battle, with losses on both sides, including Squadron member Amphibian, an Aquaman-type character. The story, like Magneto and The Mutant Force's creepy jaunt through Charles Xavier's mind and the mutants' fight against the Squadron Supreme, shape and build onto the already sturdy bones of Marvel's newest alternate universe—one rife with violence.  
As audiences already know, the Squadron Supreme is a clear pastiche of DC Comics' Justice League, with characters like Hyperion and Power Princess standing in place of popular characters Superman and Wonder Woman. The unique universe that Marvel writers are building, however, offers a tantalizing glimpse of something more. The characters, if left untouched, could offer a unique new set of characters that could grow beyond their beginnings of simply spoofing DC characters and into something more fully fledged. The alternate timeline and characters are completely worthy of sticking around after this Heroes Reborn series is wrapped up.
Instead of swinging the sword of Damocles down on the Squadron, the characters could be new players that provide new opportunities for conflict. Plenty of characters and stories have ended, never to be spoken of again, as alternate timelines and different worlds are cut short. But the Squadron Supreme and the vast array of characters built into the world of Heroes Reborn deserve a fighting chance at living another day. 
Next: Hawkeye Just Had A Hilarious Battle With Marvel's Green Arrow
Thor: Love And Thunder's Title Teases The MCU's First LGBTQ+ Romance
About The Author
Share this news on your Fb,Twitter and Whatsapp